Today we are shining a spotlight on our President & CEO, Ryan W. Gates. As CEO of PANO Marketing, Ryan oversees our outsourced marketing accounts, leads the strategic team, works with clients and customers, and forms relationships with our partners and fellow agencies we work with. He holds a BA from Sarah Lawrence College in Bronxville, NY and an eMBA from the Quantic School of Business & Technology.
Ryan's story of how he got into marketing is a unique one, filled with stories that can leave you laughing with tears in your eyes. Today, we're going to ask him to share some of that journey and talk about why he does what he does.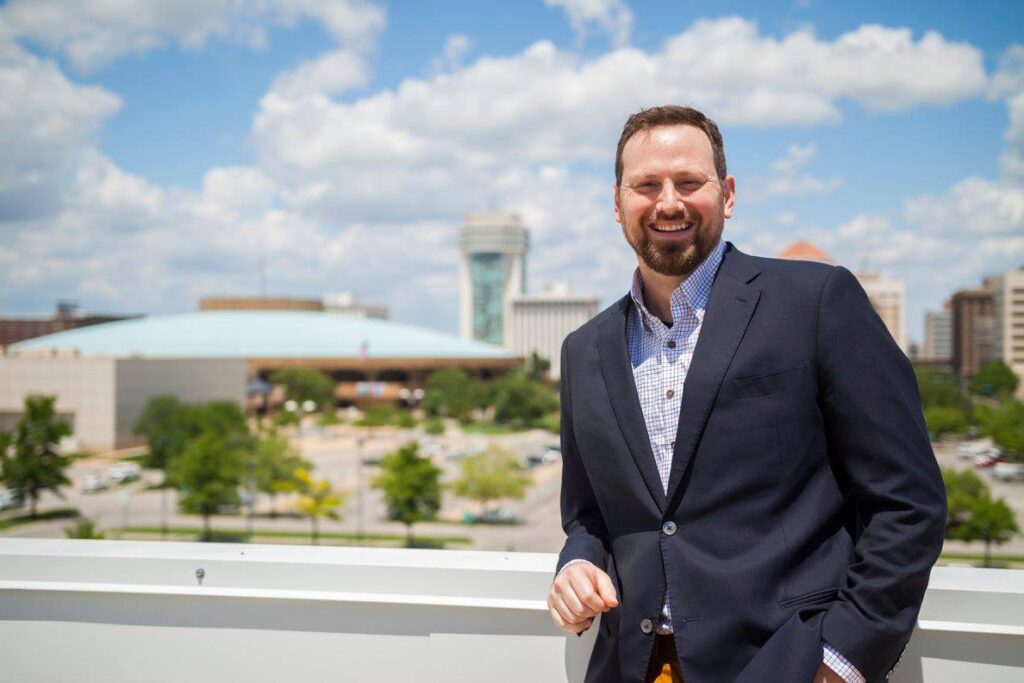 Q: You are from Wichita originally, yes?
Ryan: "Yes, born & raised. I lived here until I was about 16 years old and then I left to go to boarding school in Boston and study the performing arts. After that I went to college in New York, then lived in New York City until 2006 when I moved to Los Angeles. My wife was going to grad school in San Francisco, so I moved there for a year. We then moved to Bolton Landing, NY on Lake George for about 3 years before moving to Wichita in 2010. I'm a boomerang — I came back."
Q: What brought you back to Wichita?
Ryan: "I had started a company in San Francisco called CreativeRHINO that offered outsourced marketing services with a focus on viral marketing, social media marketing, and content production. When we moved to Bolton Landing, I decentralized the business and developed relationships with employees and clients all over the world. One of our clients was easyhome, Canada's largest rent-to-own retailer. They were beginning franchising in America and we were helping them with their grand openings, creating their social media presence, and creating content for SEO. As they franchised, they brought my dad on as the Master Franchisor for America, so suddenly, I was working with my dad in rent-to-own. We quickly realized it would be beneficial to our franchisees if I was based out of Wichita instead of New York so we struck a deal. My wife and I moved to Wichita in 2010 so I could serve the US franchisees as a Director of Viral Marketing and liaison to Canada. My wife and I agreed we'd do 5 years and then move back to New York. That was 12 years ago."
Q: That's a few more years than 5! What made you stay?
Ryan: "A number of things. First, easyhome US was growing fast and I loved being part of the executive team that took it from a few stores to a national retail company. When we bought the US from Canada, I got to develop the brand to work more for American audiences, work with franchisees, build a much larger marketing department, and take on more challenges. I became the Sr. Director of Marketing during that time and thoroughly enjoyed the work I got to do with my peers. I also invested in a local restaurant and became the Managing Partner of a place called Heroes Sports Bar & Grill in Wichita's Old Town district. I helped rebrand it, renovate it, revamp the menu, and turned it into a thriving business that we later sold. However, the number one thing that kept me in Wichita is the quality of life. Wichita just gets its hooks in you! There is so much opportunity in Wichita. When you find a gap in something, you can create something to fill the void…and this town gets behind you and supports you. My wife and I and a friend saw that there was an opportunity in the art scene, so we created an organization that brings in resident artists to infuse Wichita with new art. Meanwhile, the cost of living is low, the ability to build capital is high, and the town is full of people who are inviting, delightful, and supportive. Why wouldn't you stay?"
Q: Did you always feel this way about Wichita?
Ryan: "No. I wish I could say I did, but I didn't. I wanted out so desperately in my early teens. When the opportunity came to go to boarding school in Boston, it was my ticket out. I never wanted to come back. I hated it here as a kid. My family is from New York originally, and that was where I always wanted to be. Wichita certainly changed and grew a lot while I was gone, but so did I. I needed to go out and do my thing. When I came back, with a new perspective on life and the world, it was like I saw Wichita for the first time. I saw opportunities. This is a mecca for entrepreneurship. There's a reason why companies like Koch, Pizza Hut, Rent-A-Center, Coleman, Vornado, and more were started here. There's talent, drive, space, support, and an entrepreneurial spirit here. It's very unique."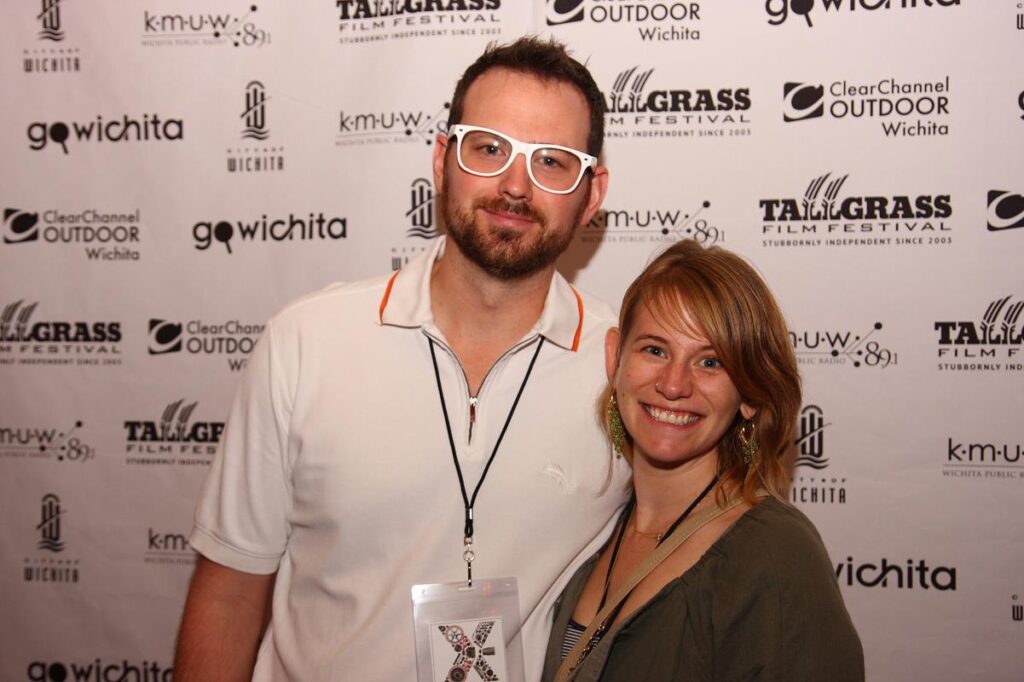 Q: You weren't always in marketing. Tell us about your career before marketing.
Ryan: "Yeah. My career path is funky. Growing up in Wichita I was a theater geek. I performed with a theater company here in town, I sang, I played instruments, and I did drawing. I wanted to be a singer on Broadway. My dad (Bud Gates) was a business executive, and my mom (Toni Gates) was a theater producer and performer — I had a lot more in common with my mom when I was young. Both my parents fully supported me and my sister. My sister…man, my sister is a world-class actress. When I watched her perform, I would forget she was my sister and just got lost in the character she was portraying on stage. She left for boarding school her senior year and just blew people away. Early acceptance to Carnegie Mellon, went to NYU Tisch, performed all over the world on stage and television. She is amazing. er name is Lindsey Gates Quinn, look her up. She's one of the best! Me? Not so much. I tried to follow in her footsteps and quickly realized I had been a big fish in a small pond. I was an okay actor, a very good singer, but I just didn't have that…it factor. I had always played around with cameras my whole life and made stop-motion films for my drawings, so I started doing that. And it all clicked! And then I got expelled, a few days before winter break my senior year."
Q: What did you get expelled for?
Ryan: "Oh man, what didn't I get expelled for?! I was in trouble everywhere in my life! I was a ship lost at sea emotionally and I channeled that frustration into actions that constantly got me in trouble. The good news, though, is getting expelled was the best thing that ever happened to me. When you get expelled midway through your senior year, it really mucks up your college applications! Ithaca? Gone. NYU? Bye, bye. I was defeated. I had blown up my own life. But like I said, it ended up being the best thing. My parents loved me and supported me. They were pissed! But they were committed to supporting me. I ended up going to a prep school that was also in Boston, did a post-graduate year, and agreed to play basketball for two years there. My parents and the school got me in with a psychologist named Scott Creighton who literally changed my life. The dean of the prep school also saw I needed support, and she stepped up big time. Margaret Allen & Scott Creighton. They likely saved my life. Margaret Allen helped me get an apartment, moved me off-campus so I could be an adult, and got me a job on a music video set. That music video shoot led to a job working in video production, I also attended the Harvard Extension School, and it all resulted in me getting accepted into the film program at Sarah Lawrence College."
Q: What made you want to do film instead of theater?
Ryan: "Sarah Lawrence College is the most amazing school. I went there during a very interesting time as well. It was once an all-girls school and still was a predominantly female-oriented school. But at that time, SLC was launching sports programs and investing more into the media arts. It was kismet. I played basketball and tennis throughout my time there, studied film, and started working professionally. Film was something that took all the things I loved and wrapped it up into a delicious career burrito. I got to write, draw, act, produce, direct, edit, and more. My interests sit on a razor's edge between the world of creativity and the world of business and technology. Film marries those worlds."
Q: What was the biggest learning experience at Sarah Lawrence?
Ryan: "So, at Sarah Lawrence, you take roughly 3 hyper-intensive courses per semester. No desks. No grades. Nowhere to hide! Getting into these classes is a process of interviewing with the instructor, applying, and a lottery. Basically, you don't know if you will get to take the courses you want to take. My sophomore year I was struggling to find my third class. The dean of students, another savior in my life (Bob Cameron), suggested I create conference work — a situation where you have a self-led study in a field of your choice. So I developed the idea of creating a video comedy show which I would produce and direct along with my best friend. It got approved. I still can't believe it got approved. We did casting calls, developed budgets, hired writers, and went into production. The show had an hour runtime, we produced 2 episodes per semester, and it utterly consumed our time. The show was extremely sophomoric, but very well received. We even got the school to back it for a second year which is when we took it to festivals and sold it. During that time, it was getting me noticed in the production world and it landed me a job directing for Disney between my sophomore and junior year. By the time I graduated, I had developed and sold a sketch comedy TV show, directed for Disney, and worked on a feature film."
Q: What was it like directing for Disney while still in college?
Ryan: "Wake up. Pinch myself to make sure it was all real. Go to work. Go to bed. Repeat. It was surreal. I was directing and filming for a new show called The Woodward Experience. It took place at Camp Woodward, which is an extreme sports camp in Woodward, PA. I lived there for the summer doing documentary-style filming and interviews with campers, staff, and professionals. I got to meet Tony Hawk, I roomed with Anthony Furlong for a while, I worked on content for X-Games, and really had the freedom to create. The thing that made it really interesting was that it was an online show. Remember, this was the summer of 1999. YouTube wouldn't launch for another 6 years. Online video content was really new. My friends would be like 'What channel is it on? What time?' And I'd be like, 'It isn't on a channel, you can go on Disney's website and watch it any time.' This was very confusing at the time. Regardless, it was an experience of a lifetime. I mean, I spent months embedded at an extreme sports camp getting paid by Disney to direct, film, edit, and they paid all my expenses and treated me fantastically…at the age of 20! I turned 21 while working there. The weirdest part was when the summer was over, I had to pack up and go back to school. It was really hard to go back into a classroom after months of working for the largest media company in the world as a director. I wanted to drop out."
Q: Did you drop out?
Ryan: "No. I hunkered down and finished my degree on time, in four years. I knew I'd regret it later in life if I didn't finish and would have to go back to school. When you're 21 you think you're invincible and know everything."
Q: How did you spend the rest of your time at college?
Ryan: "It was tough, I had already completed all the advanced film studies and was working professionally. So I engulfed myself in other studies I was interested in like psychology, chemistry, and art history. I also put increased effort into athletics."
Q: What sports did you play?
Ryan: "I was the starting power forward for the basketball team and a mid-level seed in tennis singles and doubles. I threw myself into my tennis game — I knew it was an area I could really improve upon and a sport I could play for many years. I tried to be the first one to practice, the last to leave, did extra training in my spare time, and pushed myself as hard as possible. I worked my way up to being the #3 seed singles player on the team and the #2 seeded doubles team along with a guy who became my best friend for life. We fought our asses off Junior year and won the regular-season title and the tournament championship. It was one of the hardest things I had ever done and one of my most favorite accomplishments. I made the hard decision to leave the basketball team so I could focus entirely on tennis, which was emotional because basketball was always my first love in sports. But it paid off. I ended up getting a USTA ranking after that and preparing to compete at a higher level."
Q: Did you play tennis professionally once you had your USTA ranking?
Ryan: "Unfortunately, no. I tore my rotator cuff going into Senior year. My serving speed declined, I lost a lot of power, and I was in constant pain. I tried to rehab my shoulder but the physical therapists made it pretty clear, my competitive tennis days were over. I was never going to be playing at a high level even if I had been healthy. So I threw myself back into my studies and work, finished my degree, and moved to the city."
Q: What was your first job out of college?
Ryan: "New York City loves to kick you in the teeth sometimes. Despite all the work I had done, it was tough sledding finding a job in production in 2002. I took a job working in high-end audio/video installation for a few months to pay the rent, picked up some short film gigs here and there, and started teaching post-production back at Sarah Lawrence. Then I got a job working for a TV Show called "Gagsters." It was a hidden camera prank show staring middle-school-aged kids that aired internationally. I worked in post-production for a few months and then one day, the Assistant Director quit. The director asked if anyone knew of an AD that could step in that day. I said I could. By the end of the week, I was the full-time AD for the show. After a few more weeks they promoted me to Second Unit Director. A few weeks after that, I was the Director."
Q: That was fast!
Ryan: "Yeah, it was wild. The Disney gig had been this big, recognizable thing… but it was short-term. This was a long-term position on a successful TV show. No one in America had ever heard of it, but it was one of the top-rated shows in France and Singapore. Suddenly I was doing what I loved, getting paid very well, and growing as a Director. Then, we sold the show to the Kids WB in America and everything got real."
Q: Did you love directing kids' TV?
Ryan: "The saying in production is Never Work With Children or Animals. However, I loved it and was good at it. I love kids. They crack me up, they make production days fun, and you form special bonds when you work together for as long as we did. The kids on the show were like family to me. I loved them. Their parents? Well… let's just say parents who serve as their kids' agents are really interesting people. The family dynamic becomes business-oriented, which at a young age, places a lot of strain on young people. Being around that and spending all day making jokes for a young audience made me realize I needed something to balance out my work so I could stay passionate about production. So I started working on a lot of indie horror films."
Q: That is quite different from kids' TV. How did you balance that?
Ryan: "It was actually quite humorous. I love horror films! I was working as an AD or producer on these super dark films for short periods of time, and then would go to Gagsters to make corny jokes with kids dressed in bright-colored outfits. It was like going to a heavy metal concert and then heading to the suburbs to bake muffins. There was one day on set for a film I was doing where there was a severed kids' arm the police find by the river, and later that day I was filming for Gagsters just a few hundred feet away. I am good at compartmentalizing, but that was a weird day for sure. Once we sold Gagsters to Warner Brothers, we decided it was time to wrap up production. The kids were older, we were running out of prank ideas, and it was time to move on to new things. So I started doing commercial work to ensure I had a regular paycheck and replace the missing comradery I had from the TV show."
Q: Did you like making commercials?
Ryan: "I loved it! It was all the parts of production I loved from TV, except now the theme and content changed from week to week. It allowed me to be much more creative, and there was always something new to figure out. I started working for an advertising company in New York called Wolfe Doyle Advertising, which is where I started shifting from directing to producing. I did commercials for AOL, Victoria's Secret, Dish, and others. I was still very production-focused at that time. I was realizing I was less interested in making movies and more interested in the commercial world and marketing. I started doing freelance producing for another agency in town called Visual Goodness, they were more focused on online experiences and 3D animation at the time. When we started doing video production, it was like every company in New York wanted to work with us. It just snowballed. We did an ad campaign for Philips Norelco and then, the phones started ringing. I shifted almost entirely into a Producer role and really focussed on Line-Producing — managing the daily operations of a production and overseeing the finances. I loved it. Our clients included Bank of America, American Express, Hershey's, Estee Lauder, Geico, and countless others. It was during this time that I became more client-facing and working on the strategy side as well as the production side. I loved working with clients directly, strategizing how to achieve goals, and using production tactics to meet and exceed goals."
Q: What was your favorite project during this time period?
Ryan: "Oh man, that's tough. I got to work with Martin Scorsese for a hot minute. I did work with agencies like Organic, Tribal DDB, and TracyLocke. I formed relationships with so many amazing people and experienced so many things. But the one that stands out was doing the product launch for Hershey's Ice Breakers Sours, that was an experience of a lifetime. We spent 2 weeks in Cancun, Mexico during Spring Break 2007 filming an online reality TV show about college kids on the beach having fun. Each day viewers voted on their favorite videos culminating in the winning 2 people getting to star in a national broadcast commercial. Oh, the stories I could tell from those 2 weeks! It was amazing, exhausting, frustrating, exhilarating, humbling, hilarious, and terrifying. The team won a Silver MIXX Award for that campaign and the people on that crew are people I love and respect, we've stayed friends for many years. But when it was over, I could tell I was hungry for something else. I had seen so much through the eyes of the client, agency, and production house. To me, it looked like a broken system. It was bloated, expensive, and antiquated. The industry seemed like it was cannibalizing itself and getting ready to implode. When you sense a change coming you can do 2 things: (A) Resist and trudge forward, or (B), embrace it and be a change agent for the future. I chose change."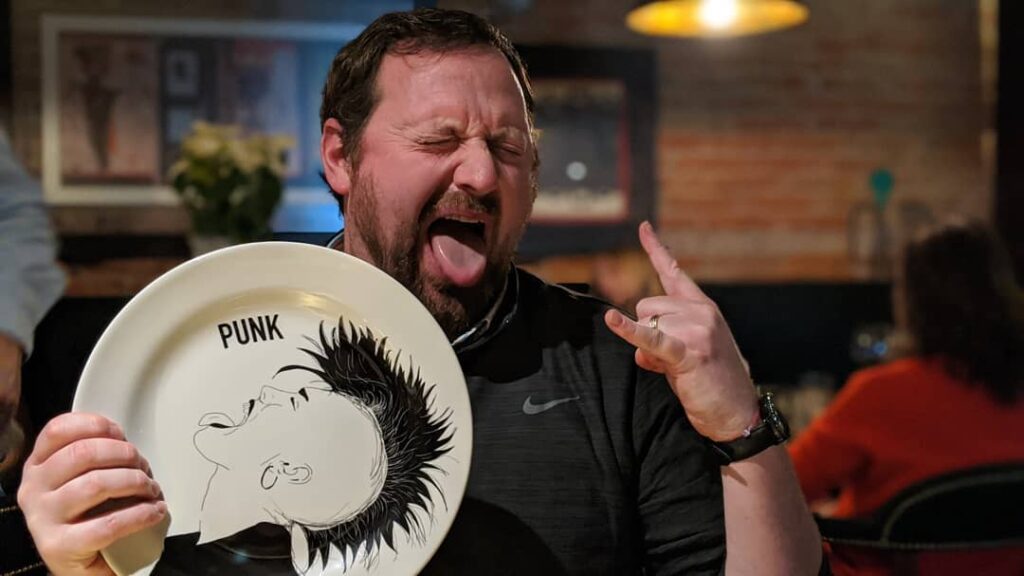 Q: What was the change?
Ryan: "This was when I started my digital marketing agency, CreativeRHINO. See? We've come full circle! I wanted a decentralized company that bridged the gaps between broadband and broadcast, strategy and tactics, as well as marketing and operations. I wanted something that could operate lean and mean, to reduce cost and increase results. The timing was perfect. The recession hit in 2007, and by 2008 the agencies I had worked for in the past were consolidating and closing. CreativeRHINO, on the other hand, was thriving. I was doing less and less production, and doing more and more strategic marketing — specifically online marketing. We were early adopters to social media as a marketing platform, video content as an SEO strategy, and promoters of engagement to drive leads."
Q: How did you identify at this time? As a filmmaker or marketer?
Ryan: "I was in limbo when I started CreativeRHINO. I was never much for labels, but I wasn't sure how to define my work. When I worked as the Sr. Director of Marketing for easyhome, I identified as a filmmaker now working in marketing. By the time we sold easyhome, I identified as a storyteller. A storyteller encompasses all the things I do. I am a marketer, producer, director, writer, singer, artist… All those things, under the umbrella of storytelling. That shift in how I self-identified really helped me grow professionally."
Q: Can you give us an example?
Ryan: "Yeah. After we sold easyhome, I spent some time writing. Nothing to be published, just some stuff for me. I had written an award-winning blog for almost a decade called "So Long Freedom," it was about becoming a parent, joining corporate America, and moving to the Midwest. Suddenly, everyone knew what was going on in my life. My family was becoming public. I didn't want to expose them to scrutiny from prying eyes for my own project, so I stopped writing the blog. It was at a natural stopping point. I made some short films, recorded a few songs, and did some production gigs here and there. I did this for about 6 months, and realized I was going to go crazy if I didn't get back in an office. I thought I had to say goodbye to my past passions of film and television to be a business person, but during those 6 months, I realized it was the complete opposite. My past is the foundation of who I am, right? So I am all of those things. I am a filmmaker. I am a producer. I am a director. I am a writer. I am a marketer. Identifying as a storyteller is just the label I use to encapsulate it all. Call me a renaissance man. Call me a unicorn. Call me whatever. It doesn't matter. I've figured out who I am and know I'm done with labels that put me (or anyone else) in a box. I'm a person. The main thing I am is a father and husband, that's the most important thing in my life."
Q: How did you put all this together to launch PANO Marketing?
Ryan: "I was turning 40 and knew I wanted to start building something. I looked at a number of businesses in Wichita, Boston, and New York to explore investing and/or purchasing. In the end, I chose a marketing company in Wichita that was very growth-minded and full of extremely talented people. I helped form an investment group to do a combined capital and equity purchase into the company, and I joined on in the client services department. At the same time, I went back to school to get an Executive MBA from the Quantic School of Business & Technology. I wanted to improve my finance skills, study operations further, and take a deep dive into leadership and entrepreneurship. It's funny, I wish I had felt this way when I was an undergrad back in the 90's. When you go back to school in your mid-life years, you have a much clearer idea of what you want to do and a desire to learn that just doesn't exist in your late teens. I devoured my school work, put in extra hours at work, and took on more responsibility in my personal life. It was a lot. It became clear the agency I was at was not a good fit, we were not right for each other. We approached things so differently, so I left and sold my shares. Less than a month later I graduated from grad school and turned 40. I had a 1-year non-compete to wait out, so I used that time to plan. I looked through my experiences professionally and built a business plan that was unlike anything I had ever seen. It was a blue ocean strategy and the more I conducted market research, the more excited I got. I had found something that tapped into my greatest skills, provided a service to a market in need, and made my heart pump with passion like it never had before. When my non-compete was up, I launched PANO Marketing."
Q: What makes PANO Marketing so unique?
Ryan: "PANO Marketing is unique in many ways. Firstly, it provides outsourced marketing department services that allow companies to gain a team of experienced marketing professionals for less than the cost of one full-time employee (FTE). The area we focus on is Federally Qualified Health Centers (FQHC), a client base that is underserved and not easily understood if you have not worked in the field. We currently work with FQHCs, state agencies, and governments on strategic planning, marketing production, digital services, project management, and full outsourcing of a marketing department. We also have clients in retail, restaurant, real estate, and the arts. One of the things I truly geek out about is the stack planning model we have created that allows us to grow exponentially at our own rate. What that means is, we don't have to be sales-minded like other companies to account for increasing costs. We are decentralized and embedded at Wichita State University's School of Digital Arts. We have practically thrown away our overhead while increasing our service market. It allows us to grow without passing increased costs to our clients, something I saw a lot of during my time at other agencies. Clients should not carry the financial burden of their agency's growth. Clients want results. We are a results-driven outsourced marketing company that doesn't believe in long-term contracts — we believe in the win-win. We are invested in the success of our clients because their success helps them better serve our communities."
Q: Why do Federally Qualified Health Centers need outsourced marketing?
Ryan: "Federally Qualified Health Centers come in all sizes. Some have a handful of employees while others have thousands of employees across multiple locations. An FQHC is invested in its community, which means staffing is predominantly focused on patient needs (as it should be). Marketing often falls on the shoulders of someone within the health center who wear many different hats. They're juggling plates, and when you juggle too many plates you know one is going to fall and break. When Federally Qualified Health Centers outsource their marketing to PANO, they're getting a full marketing department for less than the cost of one full-time employee. This allows the organization to focus on what is most important, their patients. Most importantly, they are partnering with a company that understands the complex world of being federally qualified and the outcomes and services that come with that designation. We have navigated the waters of programs like 340B, sliding-scale fees, and New Market Tax Credits. We understand payor mix requirements and balancing your outreach and marketing. We know how FQHCs work because we come from FQHCs. I myself have served on the board of an FQHC for a decade, have been with a Primary Care Medical Home (PCMH) as it became an FQHC, and am currently a patient of an FQHC. Marketing an FQHC is like no other business model in the world. PANO Marketing is the company that understands FQHC."
Q: What about businesses that are not an FQHC?
Ryan: "While we specialize in FQHC marketing, we are an outsourced marketing company that serves many industries. From serving as the Sr. Director of Marketing at easyhome, I have a vast amount of retail and eCommerce marketing experience I bring to my team. I have owned many restaurants throughout my career, so restaurants and the service industry will always be something I seek to serve. We also seek to partner with small businesses to help them grow. Many of our clients have worked with advertising agencies in the past or have a marketing department, but they're banging their heads against a brick wall. PANO is the wrecking ball that demolishes those bricks to provide a path to growth."
Q: How did COVID-19 affect your business?
Ryan: "I have been pretty fortunate with my businesses over the past few decades. When I started CreativeRHINO, it was the right model for the recession of 2008. When I moved to Wichita, the easyhome model of business is often touted as 'Recession-Proof.' When I started PANO Marketing, there was nothing hinting that a global pandemic was coming. However, less than a year after launching; the pandemic hit, quarantines started, and businesses faltered… Except for FQHCs. Community health centers serve the underserved, and the COVID-19 pandemic disproportionately affected people of color (BIPOC) as well as those with low or no access to healthcare. FQHCs were essential during the pandemic outbreak, and so were PANO's services to help with outreach and strategic planning. Our healthcare clients relied on us for crisis management, outreach, and resources covered under the ARPA Grants. We know the work FQHCs do are essential to our communities, we were ready to meet those needs to ensure everyone had access to high-quality healthcare, COVID-19 testing, respiratory clinics, information, and more."
Q: How do you balance this with your family life?
Ryan: "As I have said, family is my first job (so to speak). My wife (Kate Van Steenhuyse) is my best friend, greatest supporter, and most inciteful critic. We have two young boys, ages 10 and 8. Well, they would correct me to say 10 and a half and 8 and a half. That half is very important right now! Before having kids, I wanted to leave my mark on the world. After having kids, I have found my mark. If my kids grow up to be happy people who enjoy what they do and make other people happy, I will consider that my greatest achievement. I have found the healthy balance of being a leader within PANO that is available to our clients' needs while knowing there is a time to set work aside until tomorrow to be an active member of my family. I'm still in the snuggle phase of fatherhood, and I know someday there will be a teenager looking at me like I'm the dorkiest thing on the planet. You don't get these times back. You cherish them. You stay in the moment as long as possible. You create the capacity for this to happen more. I have a strict 'No Asshole' policy at PANO. Pardon my language. If a client doesn't fit into our culture of respect, integrity, and balance — it isn't a win-win. We partner with people and companies that understand you catch more flies with honey than vinegar, that everyone deserves respect and dignity, and work should never instinctively come before family."
Q: What's next for you?
Ryan: "Well, obviously, growing PANO and growing the success of our clients. As stated about family, I'm entering a new phase of fatherhood with soccer games, music recitals, school presentations, and more — I don't want to miss any of it if possible. I'm also teaching at Wichita State University. I teach Business Practices in the Digital Media Arts as well as filmmaking — I'm actually in the process of helping develop a new production curriculum at the School of Digital Arts as well. I love teaching! I feel when you have experienced success, it is your duty to help others achieve success. I want to see my students excel and become the makers and creators of tomorrow. I'm also helping build something very special in Wichita that will provide mental health services to thousands in this community. I'm investing in services and technologies that enhance access to medical care, clean energy, and new tech. I'm thinking about building a wooden boat in my garage… because it's extremely challenging, but the result is so rewarding. I still play tennis each week. I am ready for the NFL season to start so I can cheer for my Chiefs. I can't wait for the upcoming season of NCAA basketball so I can travel with my Wichita State Shockers again. I'm writing a short script currently as well as beginning work on a children's book. I have a new Christmas song I'm recording to release this winter. I guess I'm juggling a few plates of my own, right? Hahaha! Ahhhh. Yeah, I have to have multiple things happening creatively all at once — it is part of my creative process. What can I say? I'm a storyteller."